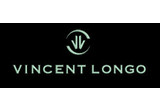 Vincent Longo Cosmetics has a newly formulated line of cosmetics that is gluten and paraben-free.
I especially love the cheek stain which is both waterproof and won't wear off throughout the day. The hues are true to color and include great shades that include:
Angel's Touch (bright raspberry)
Cupid's Breath (true peach)
My Sunshine (dusty coral)
Sweet Apollonia (deep plum)
___________________________
Vincent Longo also has a line of Gel Eye Liners that have beautiful hues that are true to color, highly pigmented with a subtle pearl finish and glide on beautifully.
Blu Raven (true black and blue pearl)
Flamenco (metallic mocha bronze)
Golden Orbit (rich metallic gold)
Felis Brown (earth brown with brown pearl)
Teal Green (petrol green with peacock pearl)
Velvet Plum (deep purple with blue pearl)
______________________________________
Vincent Longo Silk Velour Lipstick Line glides on easily and the colors are deeply pigmented and apply in one application. They are infused with vitamins A, C and E and feel great on my lips. The lipstick didn't feather throughout the day.
Mulberry (soft cranberry)
__________________________
Dew Drop Radiant Blush makes my cheeks and face subtly glimmer and gives my skin a radiant look. The compact is a generous size and is a demi-matte powder base pressed to release highlight on my skin. It is lightweight and true to color.
The colors available include:
Receive a 15% discount on your Vincent Longo purchase by using code:
BSB0XCD