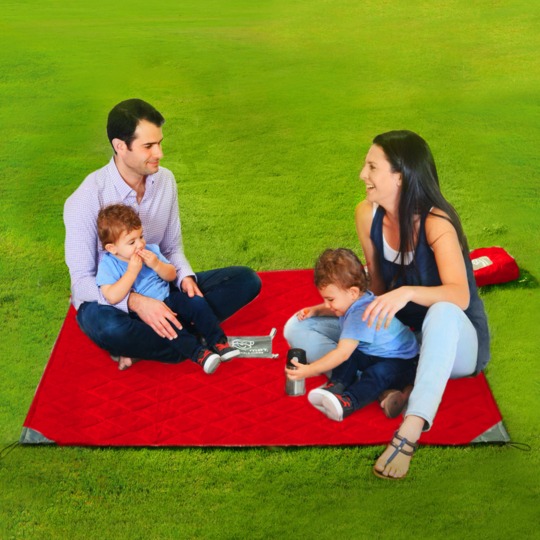 The *NEW* Quilted Monkey Mat is your cushy, portable mat for in/outdoor use that can go everywhere! Luxurious yet affordable and with lots of fun features, you can enjoy the waterproof base, central loops for attaching items, spill resistant top, weighted corners, loops for stakes, and the attached ultra-compact pouch to take everywhere!
Perfect for park, beach, dirty floors, concerts, picnics, sporting events, camping, and more. No more bulky blankets! So go ahead - Make your space, any place! www.monkeymat.com
I love my monkey mat. It is really well made and very nice quality.
The blanket itself is very soft and comfortable. The pouch is so convenient and allows me to neatly keep the mat in my car and carry it to my destination. It doesn't take up hardly any space at all.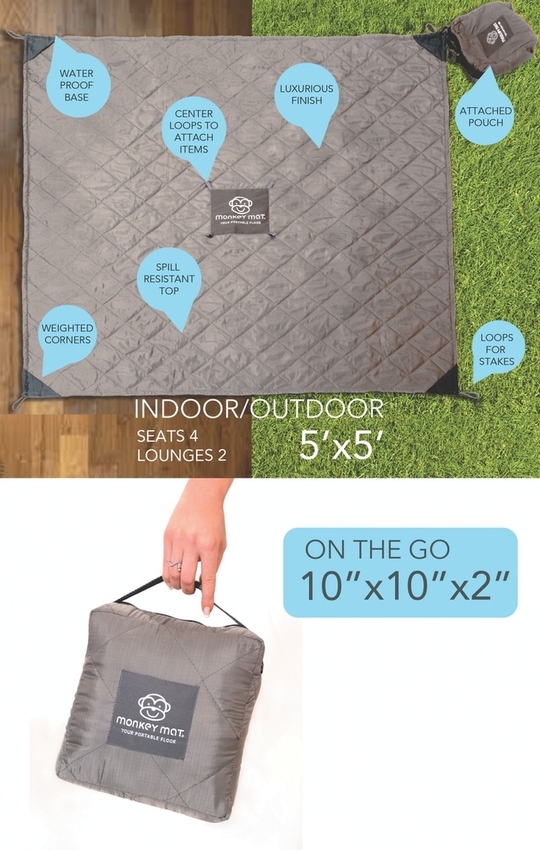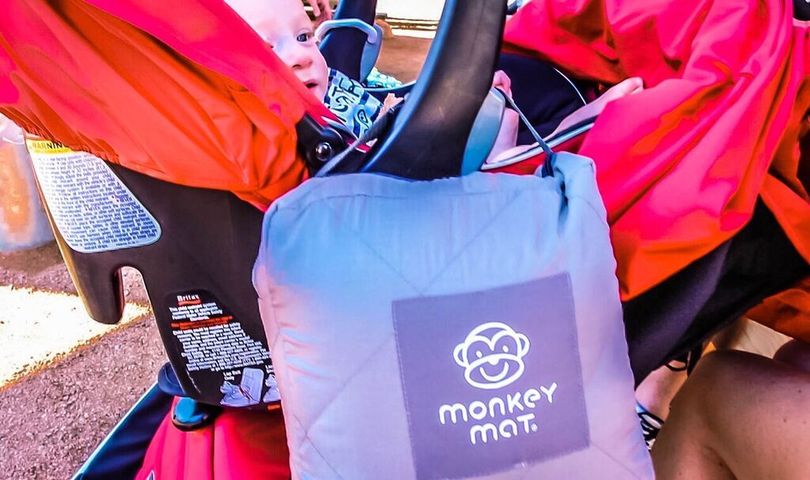 Learn more about this great product by visiting them on Social Media!
Here are the Monkey Mat Social Media profiles:
Instagram, Twitter: @MonkeyMatMama (please use #QuiltedMonkeyMat #MonkeyMatLifestyle)
Facebook: Monkey Mat
Pinterest: Monkeymatmama
Disclosure: I received a product for my post from US Family Guide via Monkey Mat