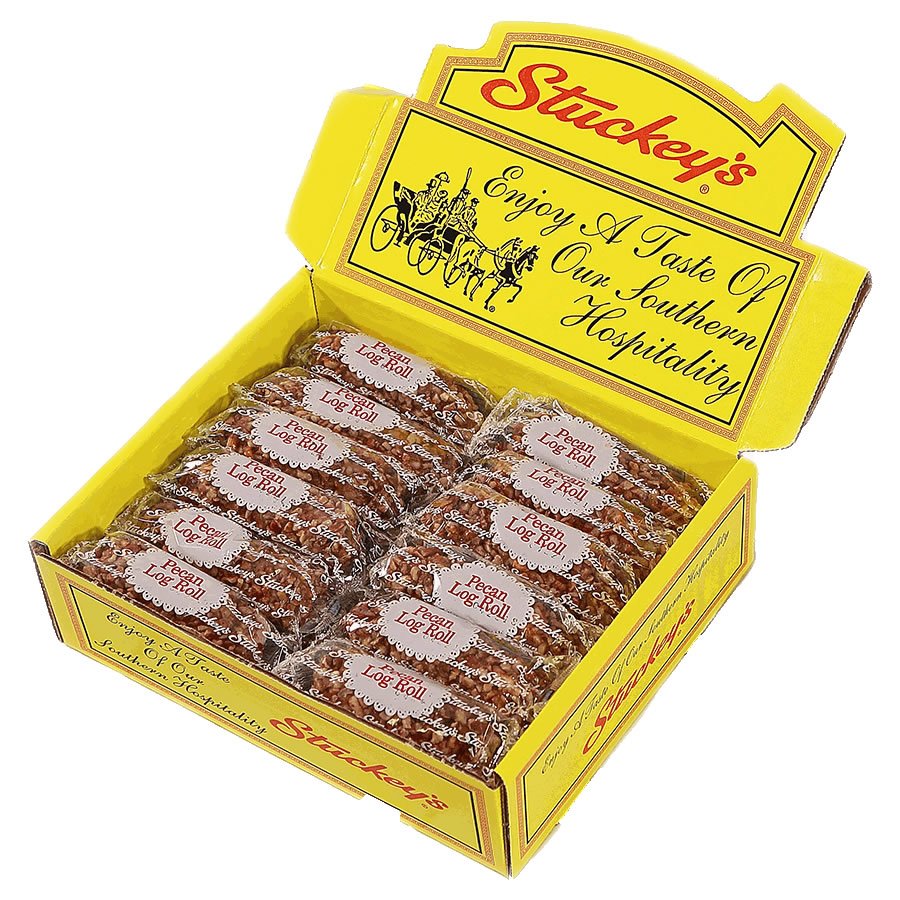 Tabby's Pantry got to review Stuckeys Gift Basket for the Fathers Day Guide this year and she fell in love. As Fathers day is over our love for great treats is not, and Stuckeys' is going to send your taste buds straight int heaven.
Stuckeys has a wide range of goodies and even swag that you are going to love. Stuckey's is now a tradition in our household. Not only are the different Cashews and pecan treats awesome they have fantastic gift sets you can buy ready to give. Along with Southern Treats they also have a wide range of gifts to give too. They have an awesome web store that is not only easy to navigate, but also has some great prices. You are sure to find a fantastic gift for any occasion. Make sure to order one for yourself when you place your order.
One lucky U.S winner is going to get to try a Stuckey's Pecan Log Roll. The winner will receive 2 pecan roll logs. Tabbys Pantry and Chatty Patty's Place are not responsible for prize distribution.