To celebrate the newest season of DreamWorks TrollsTopia releasing on Peacock and Hulu today, check out 3 jammin' clips featuring new songs and more fun filled adventures!

Executive produced by Emmy®-nominated Matthew Beans (Trolls: The Beat Goes On!) and inspired by the beloved DreamWorks Animation films, TrollsTopia is the next chapter in the hair-raising adventures of the trolls. Now that Poppy knows there are other musical trolls scattered throughout the forest, she bottles up her endless positivity and invites delegates from every troll tribe in the forest to live together in harmony in a grand experiment she calls TrollsTopia!

In the newest season of TrollsTopia, the fun doesn't stop! Friendships between the tribes are stronger than ever with the arrival of "Pal-entine's Day" and the help of the new Metroll train station, connecting all of the neighborhoods together. But when Chaz, a smooth jazz troll arrives, Poppy realizes she accidentally excluded an entire tribe from TrollsTopia and must do everything she can to make her new friends feel at home.
Party Pooper
Link: https://youtu.be/qLoxGvhx7uU
There's a Party Pooper on the loose in TrollsTopia! When this mysterious new troll starts ending parties early, the Partyin' Guardians must step up to the dancefloor to keep the party spirit alive!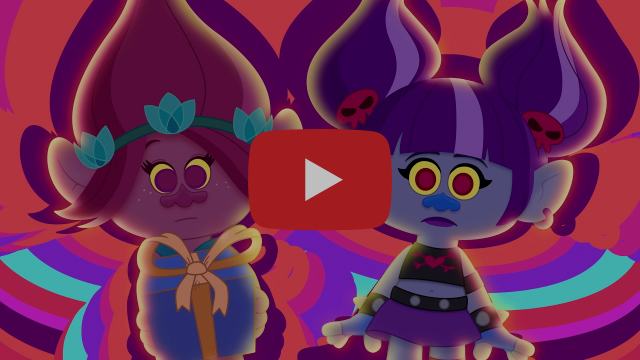 Chaz Hypnotizes TrollsTopia
Link: https://youtu.be/D46QSMJ1sQY
When Chaz, the Smooth Jazz Troll tries to hypnotize the whole village into becoming Smooth Jazz Trolls, an unlikely hero saves the day!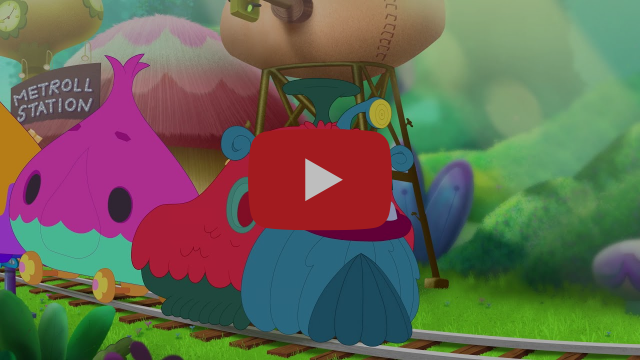 Out Of Control Train
Link: https://youtu.be/DOOMuvmIiKc
All aboard! Everyone is excited to celebrate the launch of the new Metroll Station train system – but when the brakes give out, can Poppy and Branch get this troll train back on track?
TrollsTopia is available to watch now exclusively on Hulu and Peacock!

SERIES DETAILS:
Release Date: ​ March 18, 2021
Episodes: ​6 episodes -​ ​13 x 22"
Platform​: Peacock and Hulu
Voice Actors:
Skylar Astin (​Pitch Perfect)​ as "Branch"
Amanda Leighton (​The Fosters, This Is Us​) as "Poppy"
David Fynn (​Undateable​) as "Biggie"
Ron Funches (​Undateable​) as "Cooper"
Kenan Thompson (​Saturday Night Live)​ as "Tiny Diamond"
Megan Hilty (​Smash​) as "Holly Darlin'"
Jeanine Mason (​Grey's Anatomy, Roswell)​ as "Minuet"
Kevin Michael Richardson (​Trolls World Tour, American Dad​) as "Smidge"
Sam Haft (​Younger​) as "Chaz"
DreamWorks Animation is one of the world's leading producers of high-quality, animated family programming, reaching consumers in more than 190 countries. Creating a diverse array of original content in a variety of formats and delivering deep, fully immersive worlds served up with compelling characters, the prolific studio has garnered 25 Emmy® Awards since inception in 2013 and is home to such beloved series as Spirit Riding Free, She-Ra and the Princesses of Power, Archibald's Next Big Thing, Kipo & the Age of Wonderbeasts, The Boss Baby: Back in Business, Kung Fu Panda: The Paws of Destiny, The Epic Tales of Captain Underpants, Dragons: Race to the Edge, All Hail King Julien, and the recently released Gabby's Dollhouse and Go, Dog. Go! DreamWorks is a division of the Universal Filmed Entertainment Group within NBCUniversal, a subsidiary of Comcast Corporation.