Want to know how you can earn cryptocurrency without spending any money? With Hi it's easy, and right now they're giving away daily crypto awards to their users globally for free.
What is Hi?
Hi is not-for-profit financial site that is built on blockchain. It's a fast, secure way to pay for services and transactions, earn, save and receive money from anyone with your phone.
According to Nerdwallet, A blockchain is a public digital ledger of transactions that records information in a way that makes it difficult to hack or alter. The technology allows a secure way for individuals to deal directly with each other, without an intermediary like a government, bank or other third party.
With less people using cash, cryptocurrency is quickly becoming the future of money. That's good news and will save money on bank fees that can add up quickly.
No Fees
Did you know that you get feeless transfers on Hi? Not only that, but you also get rewards and high returns on your savings compared to traditional banks. You can do all of your transactions with your mobile phone. How convenient is that?
Claim Free Hi Dollars
Each day you can claim free Hi dollars by answering daily questions. These are simple questions that do not require any knowledge or investment.
You can also earn Hi dollars by signing up and inviting friends to join.
You're probably wondering What is hi?
Hi is a mobile payment service and more.
With hi you can
Hold money

over 100+ supported currencies (including cryptocurrencies)

Earn interest

on money deposited – at much higher rates than elsewhere

Transfer money

to your friends, even those who do not have a

hi

account yet.

Get rewarded

for using

hi

.

Convert money

from one currency to another at interbank rates with no added markup.

Spend the money

in your

hi

account through the virtual debit card.

Enjoy Lifestyle Benefits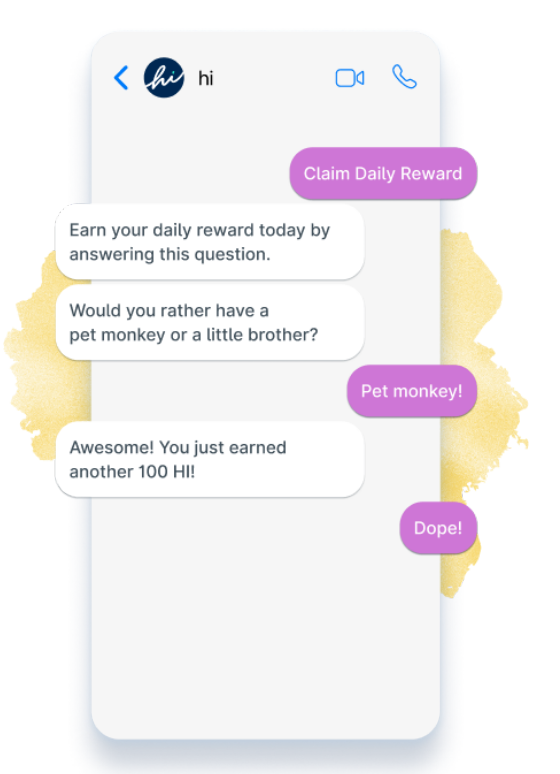 How to earn hi Dollars
Hi reward system that incentivize members with its hi Dollars. Answer daily questions and earn 1 hi Dollars.
Earn or buy hi Dollars to increase benefits based on membership tier
No longer want a membership in hi? Just sell your hi Dollars to end the membership.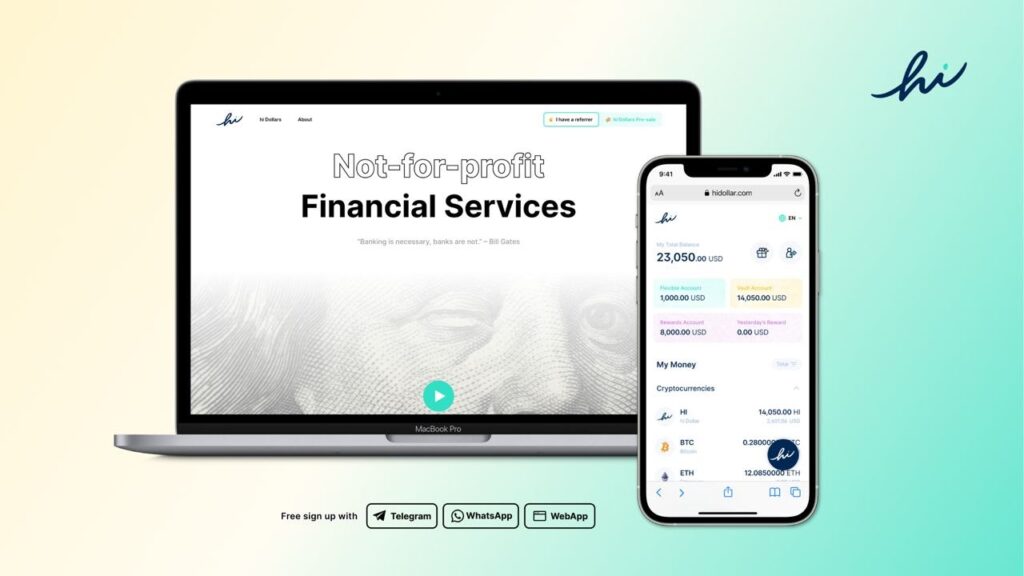 Send money to merchants and friends through the hi app or in your favorite chat message platform without delays.
Earn high interest up to 20% p.a.

Keep multiple currencies in one single account.

Convert currencies with no fees

Earn rewards for referrals. Simply share your referral code with friends and family. When they join using your link, you will receive 50% of everything your friends get, including downstream invite rewards. This means when your friends get referrals, you will also be rewarded.

Access lifestyle benefits and digital subscriptions

Feeless, Not for Profit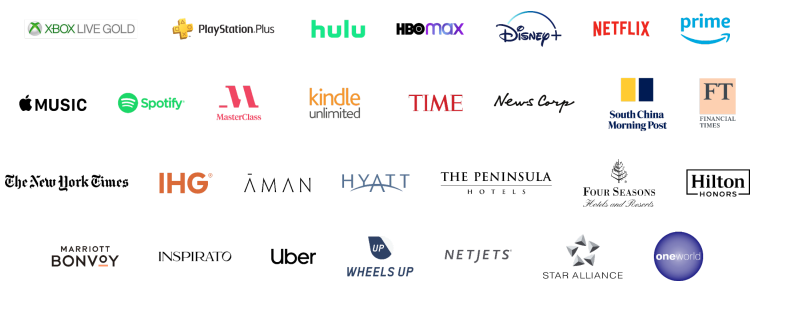 Best of all it's completely free for everyone to use. You can promote your link on your blog, social media channels, in your podcast, YouTuber videos and any where else.
hi Dollar values
At the time of this post, 1 hi Dollar = $0.8791 USD. You can check out the latest price of hi Dollars (HI) here.
Getting Started with hi
Start by using your favorite social messengers like WhatsApp or the hi app.
Sign up for hi here and start earning right away
hi will be launching a native mobile app soon and will also be extending to popular social media platforms like Facebook messenger.
How to join hi
Visit hi official website using my link

Click on the little paper airplane or phone symbol in the bottom left corner

Sign up using your phone number and select your nickname.
What's Next for hi?
Look for new features being released to members soon

.
Withdrawing hi Dollars
You need to reach a minimum amount of $30, before you can withdraw hi Dollars to your own wallet.*
*Note that the hi Dollars rewards will be locked for 1 year. If you get 10 hi Dollars today, you will receive them in your Flexible account after one year. Before initiate the withdrawal request, you need to verify your identity, take a selfie and pass KYC.
However, when you purchase hi Dollars, you will have the option to get your hi Dollars instantly or buy them at a cheaper rates but have them released at a later date ( 1 year or 4 year daily release period)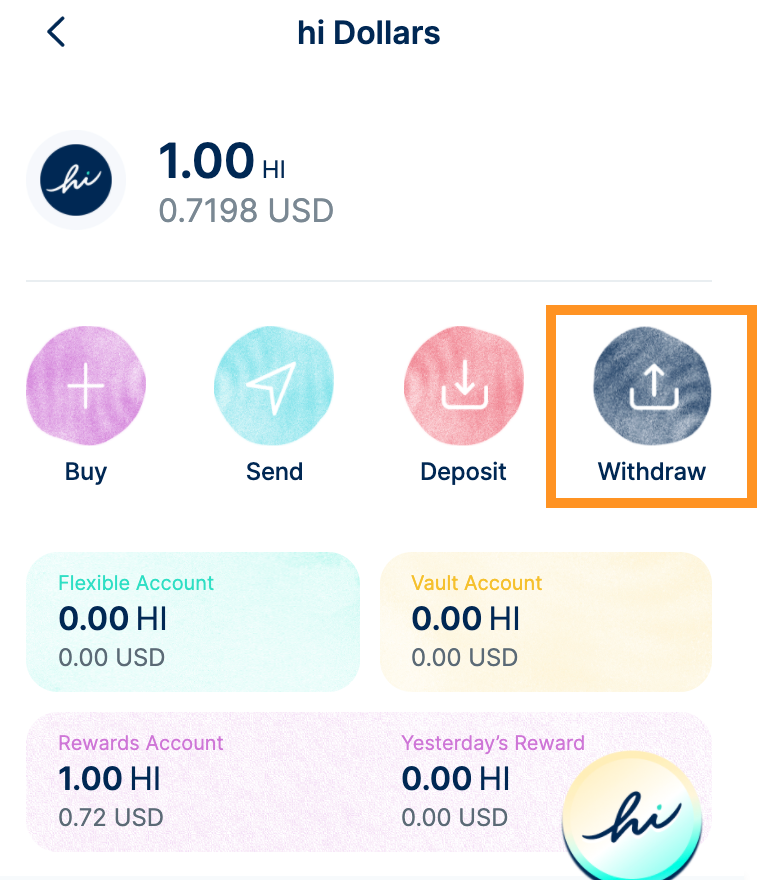 Ready to Join?
Get started and join hi right here and try it out!
Stay Connected with hi